Titan Guide
Read this article in the following language(s):
The Titan Guide is a guidebook item you can get from every Kafra; you can get to the same menu by whispering NPC:VG.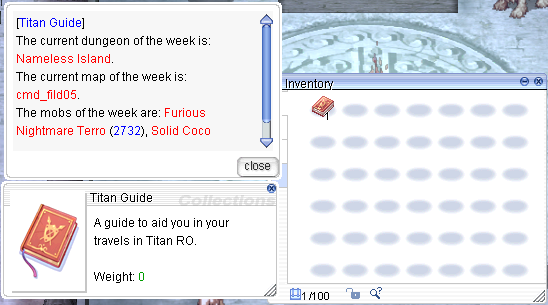 Functions
Total Played Time
This will show you how much time you have spent on the character you are on.
PVP
This tells you how many people are currently in PVP.
Login Settings
Here you can toggle various settings ON or OFF; they are as follows:
Current Events
Here you can see the current Spotlights.
Token Shop
Click here to exchange 10 Titan Tokens for a Costume Egg.
Return to Town
This option allows you to teleport back to your savepoint for 1.000 Zeny.