Champion Monsters/pt
Jump to navigation
Jump to search
The English version of this page has changed. Please update this page.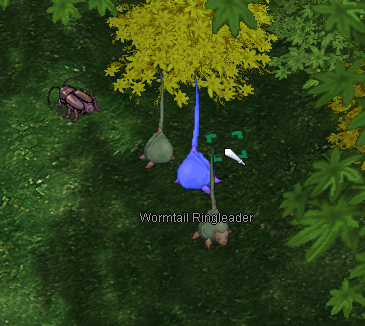 TitanRo tem a presença de 'Monstros Campeões' em alguns mapas. Estes são versões mais fortes que os monstros normais e dão mais experiência. Em algum ponto eles terão uma chance maior de dropar itens e/ou irão dropar itens de eventos. Cada Monstro Campeão tem um atributo específico. [1]
Todos os atributos:
2.5x Exp Base
9x Exp de Job
5x HP
1.5x to 2x de Dano
Cada atributo significa o seguinte:
Swift: +25% de movimento
Solid: 10x HP ao invés de 5x, -20% de movimento
Ringleader: Summona 2 cópias da versão normal do monstro
Furious: ASPD mais rápido
Elusive: Sem modificações especiais
Para uma lista completa de onde o Monstros Campeões estão localizados e os atributos que eles tem em cada mapa, veja este post do forum.
Referências